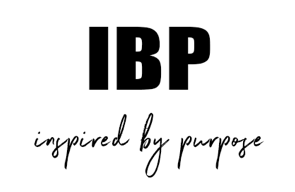 Join us and our Inspire Me Mommy community as we walk with Savannah's Stars!
Savannah is 2 years old and a very happy, social little girl including her frequent visit to Squeeze In. She loves to give waves, high 5's and is always trying to get people's attention everywhere she goes – we are not sure where she gets that from 🙂 She loves going to school, playing with her friends, music and dancing.
She has seen inside of many airports and airplanes including going to Europe and has flown over 45,000 miles (45 flights). She is also a frequent visitor to running event finish lines cheering her parents on. When you see her, come over and give her a high 5 – she would love it!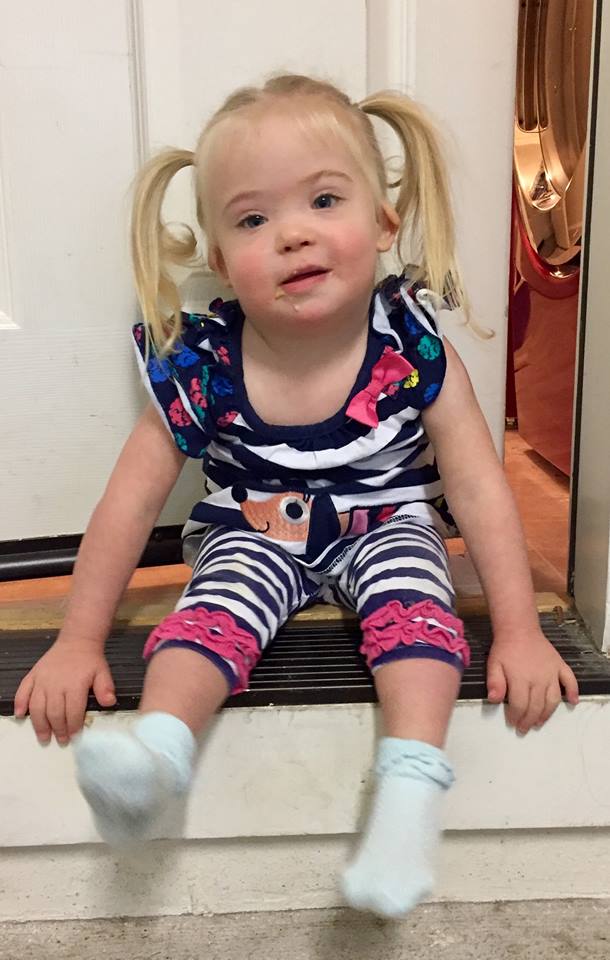 If you would love to donate to Savannah's team please visit the link provided!
Join us for our 12th Annual Buddy Walk at Greater Nevada Field September 23rd from 8am-12pm.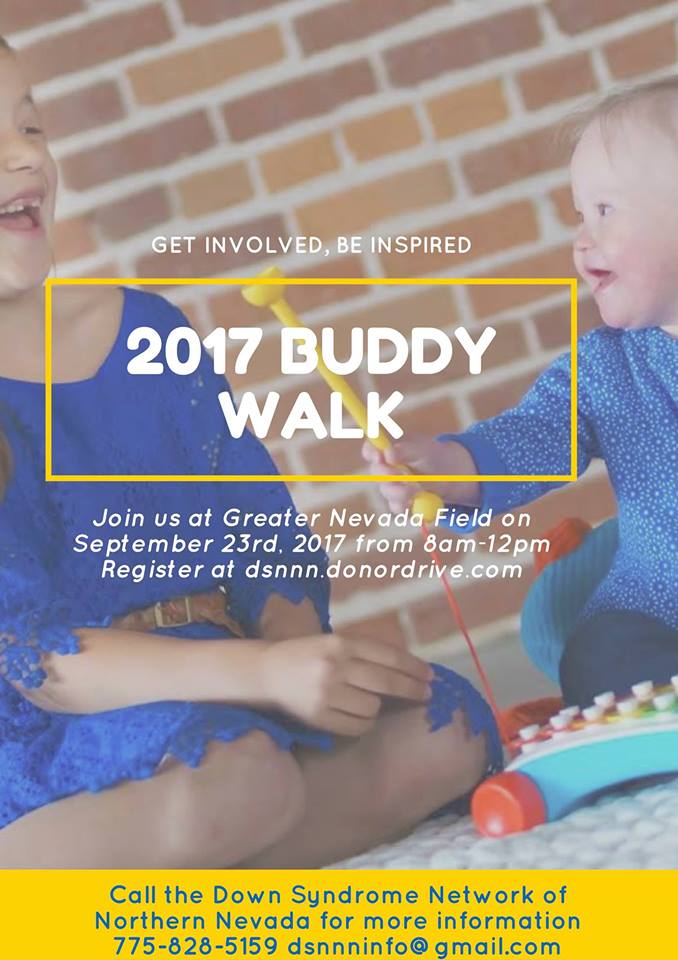 ************Highlights*************
Come hungry and enjoy a pancake breakfast!
Meet David DeSanctis from the movie Where Hope Grows
Over 30 Vendors
Bounce House
VIP Tent with Karaoke
Fast Pitch Game
Photobooth
See Five Star Cheer Team
Meet BRUNO from the Reno Big Horns
Come see Mayor Schieve
40 Raffle Baskets to WIN! All worth between $100-$500
Walk around concourse to celebrate our friends with Down syndrome
And More!!!
Register on link below or call 775-828-5159 and join team "Savannah's Stars"
Walkers are $20, Students are $10, and children are $5
All registration fees, donations, and proceeds will be given to the Down Syndrome Network of Northern Nevada (DSNNN)
www.dsnnn.org