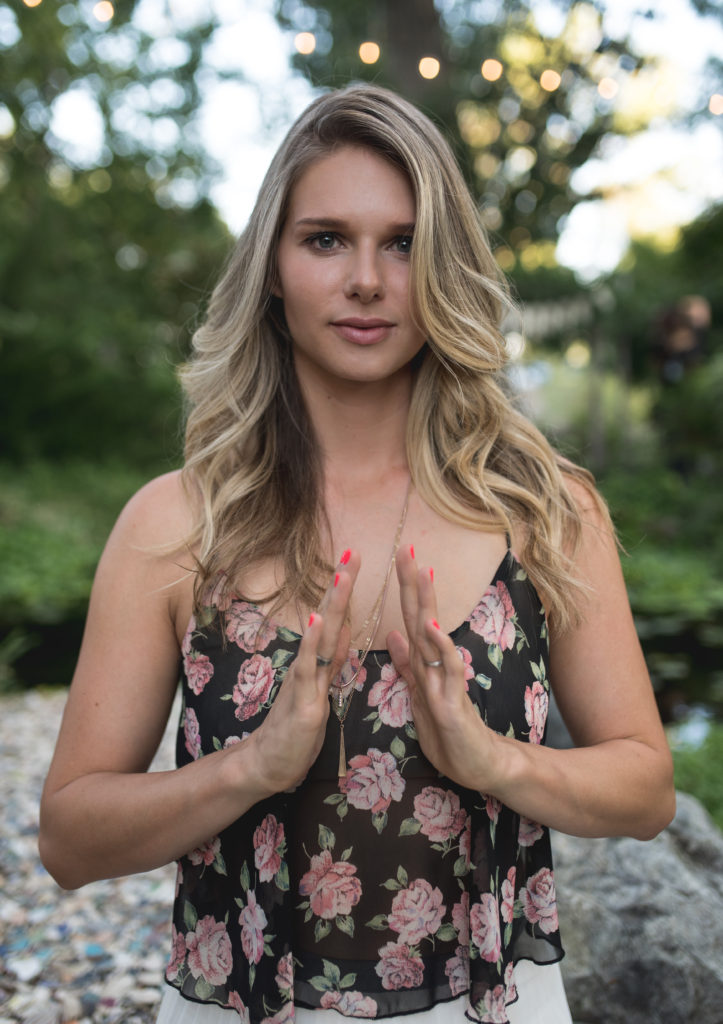 Chloe is a Certified Reiki Practitioner, Motivational Coach, and Spiritual Teacher dedicated to helping you find stillness, surrender, and transformation as you commit to enhancing every aspect of your life. Chloe helps you unearth the emotions and beliefs that are no longer serving you and leads you through hands-on reiki, guided visualizations, meditations, and other healing techniques to reframe and remove limiting beliefs and enter a state of peace and confidence. She believes in her clients while they learn to believe in themselves.
Chloe creates a space where clients feel heard, safe, understood, and free to explore their inner world. She offers reiki sessions, workshops, and transformational coaching experiences to help her clients heal from within and elevate to the happiest, healthiest, and most joyous version of themselves.
After battling with anxiety, depression, and feeling overwhelmed by the emotions that dictated her life, Chloe began a personal journey to heal on the deepest level- starting from within. After discovering Reiki in 2013 and studying the energy of emotions Chloe began to understand the correlation between our emotional well-being and our physical well-being.
She began to understand that through our experiences we develop beliefs about our who we are, what we should be, and why we believe we're not enough. When these beliefs are disempowering we can begin to create patterns in our lives that we may be unaware of until it shows up as chaos, overwhelm, or even physical pain. Chloe realized that in order to change the patterns we must become aware of where we are, heal what holds us back, and create a deep connection to the source of peace, love and stillness within us.
A teacher by day, Chloe felt compelled to empower others with this connection and began offering Reiki and Intuitive healing sessions to clients in 2015.
People lover. Personal training. Striving to leave a mark on the hearts of others; turns out it leaves an irremovable one on my own.