Siera Smith  is a Certified Yoga Instructor with a background in Personal Training and Functional Movement.  She enjoys exploring holistic wellness technique and pairing it with athletic training, as well as practices like yin yoga. She enjoys being outdoors, spending time with loved ones, socializing with new people and helping people learn.
Her goal is to help everyday people get grounded in their life and their bodies, by teaching them different ways of training their bodies. She recognizes the need to bridge the gap between fitness and health, and aims to do so through her yoga teachings.
Siera grew up with a mother who's been in the fitness industry for 35 years, and her father is a holistic chiropractor. As a teen and young adult, she was an avid athlete who enjoyed the competitive side of training. Siera shifted from personal training athletes to also including everyday people who need support.
"As a yoga teacher I strive to teach my students how to live in their bodies, and use a meditative mind to stay present on and off the yoga mat. It is my pleasure to guide to my students toward a more balanced way of living. See you on the mat! Namaste,"
Harmony Yoga 200 Hour Yoga Instructor
Certified Personal Trainer
Functional Movement Specialist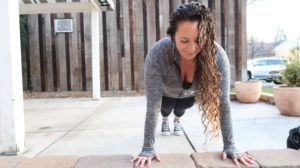 People lover. Personal training. Striving to leave a mark on the hearts of others; turns out it leaves an irremovable one on my own.