No Bake Chocolate Peanut Butter Protein Balls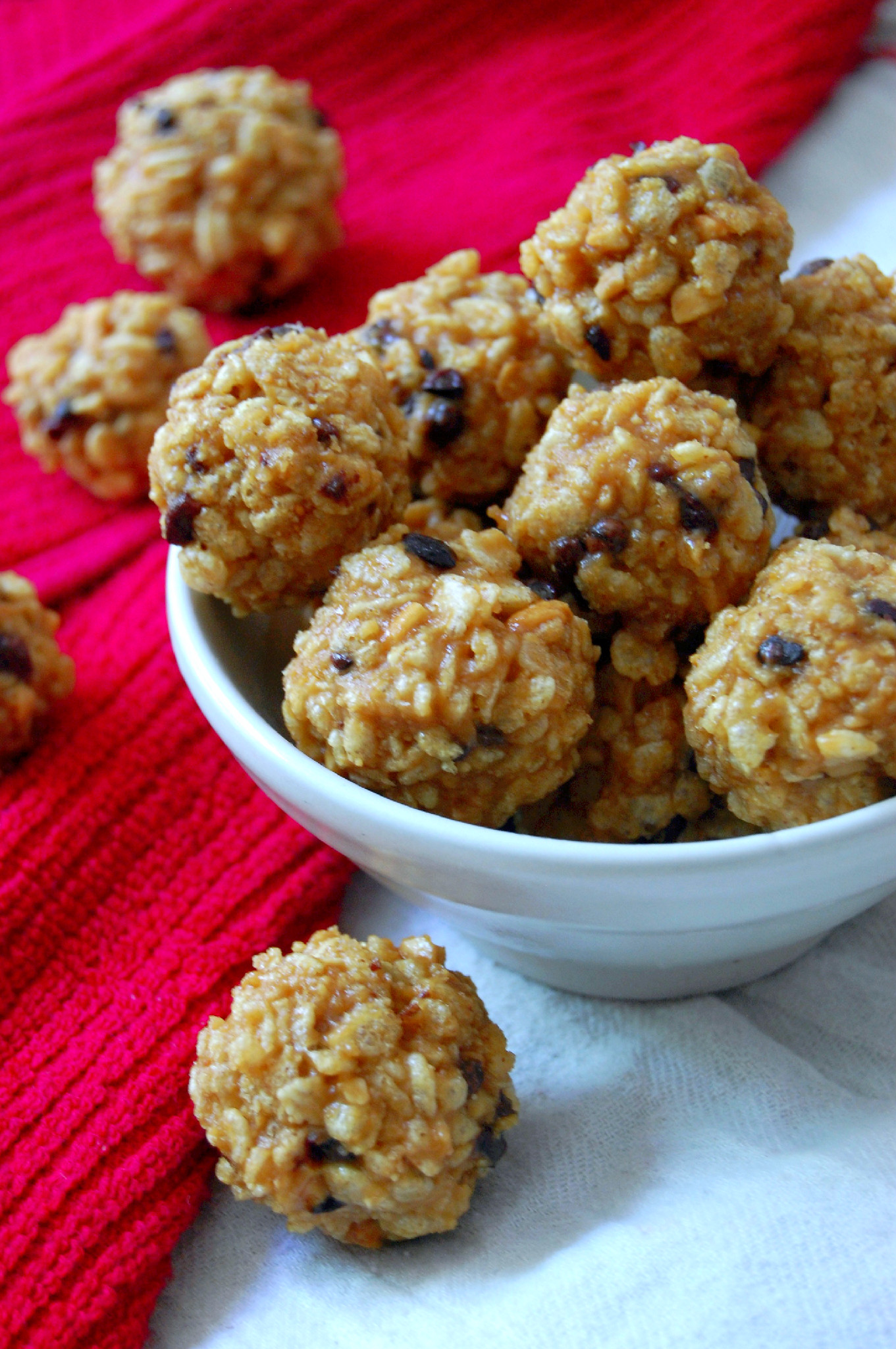 It can be challenging to resist sweets & get in enough healthy calories!
This recipe is the perfect solution for both busy people who need to eat on-the-go and lovers of peanut butter (okay and chocolate)!
For many women in particular, eating can feel like a chore – especially for fit, active women. Why? Well, women tend to take on the world and condition themselves (subconsciously) to do so on minimal energy. I say – it's a woman thing.
As a Nutritionist, Personal Trainer and Lifestyle Coach, I see many women that would eat properly if only they had time and guidance. That is why we search for recipes right? We all want a little guidance and stamp of approval.
So without further ado – here are HEALTHY, DELICIOUS no-guilt Chocolate Protein Peanut Butter Balls that are both taste tested and nutritionist approved!
DESCRIPTION
No Bake Chocolate Protein Peanut butter balls are a fantastic way to calm your sweet tooth, help you enjoy eating and get in your calories (especially if you're currently Chronically Undereating). Try these for a sweet treat or use as a supplement to help you achieve optimal results and eat yummy stuff – guilt-free!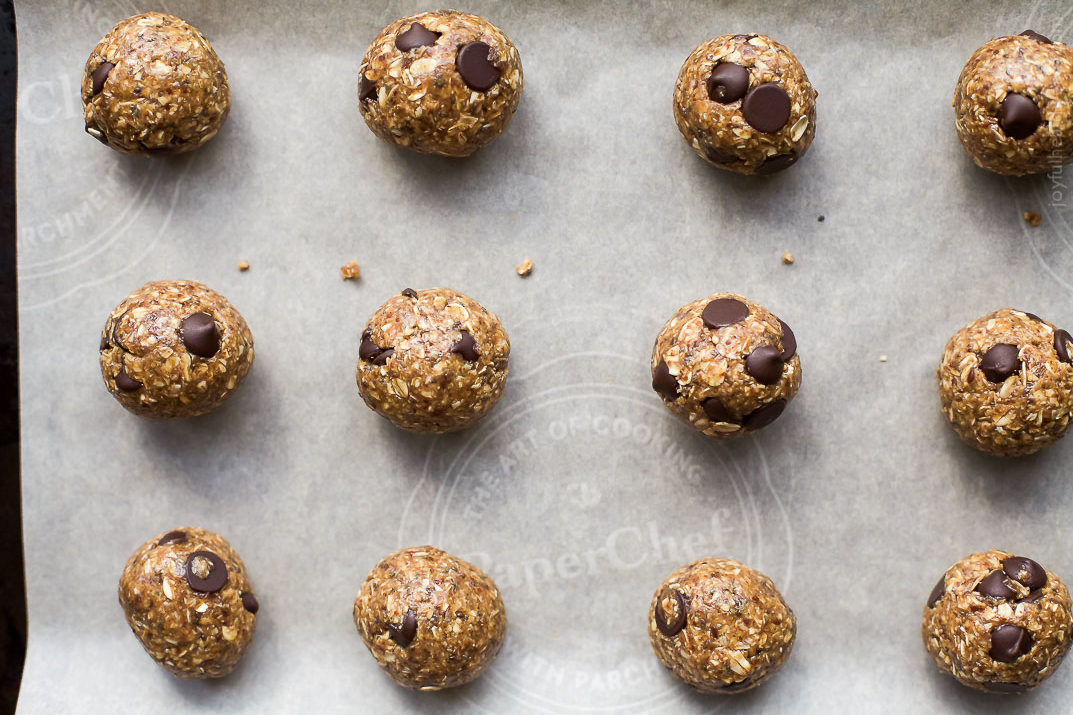 INGREDIENTS
2 c Rolled Oats
1/2 c Peanut Butter of Choice (you can also use almond, cashew or sunflower butter)
1/2 c  Ground Flax Seeds
1 tsp Chia Seeds
1-2 tsp Vanilla Extract (I like more)
1/4 c Water
1/2 c Dark Chocolate Chips or Cocoa Nibs
1 tsp Cinnamon or Pumpkin Pie Spice
Optional: Add 1/2 sc Nutrifitt Whey Chocolate or Vanilla Protein Powder
Get all-natural protein at www.nutrifitt.net with Code CHANNELL15 for your discount.
PREP
Mix together oats, chia seeds, flax seed, protein powder and cinnamon or pumpkin pie spice into a food processor or mixer until all ingredients are finely mixed or chopped down. It is okay to use a mixer and keep your oats rolled (my personal favorite way when I`m short on time)
 Add water slowly until all ingredients are mixed.
 Mix in chocolate chips
 Roll final product into 1″ energy balls.
 Eat!
 Refrigerate or Freeze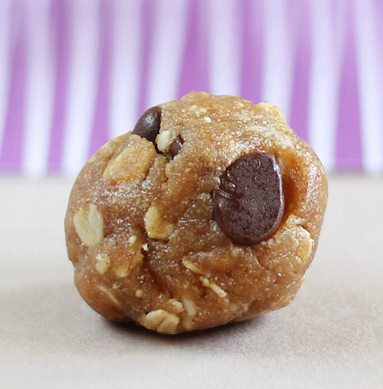 NUTRITION
Per Ball
Calories ~ 120
Sugar 3g
Fat 8g
Carbs 14g
Fiber 4g
Protein 5g
I recommend eating 2-3 balls for energy and to get in your nutrition and calories when you're unable to eat.
People lover. Personal training. Striving to leave a mark on the hearts of others; turns out it leaves an irremovable one on my own.